Why a Kaolin Face Mask for Beauty?
What is a Kaolin face mask –  Kaolin what is it?
We know Kaolin also as "china clay" or the Latin term "bolus alba." Kaolin is a beautiful, white rock first found in the People's Republic of China, in Gaoling, Jiangxi province.
Now it comes from India, Japan, China, the USA, England, southern Italy, and Germany. The rock is free of iron and contains a large amount of the mineral kaolinite, also used for porcelain production.
Its typical color can vary from white to brown, depending on the minerals in the mixture. Thanks to their mineral composition and natural properties, kaolin clay masks do not dry out the skin after application and contribute to a natural glow by detoxifying, exfoliating, and improving blood circulation.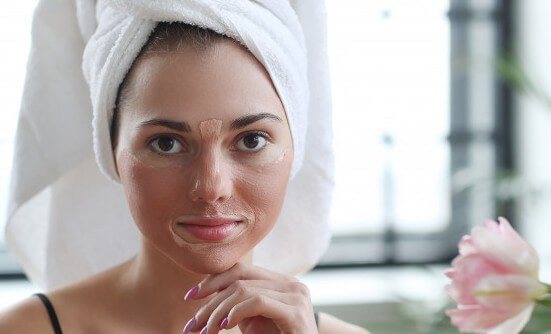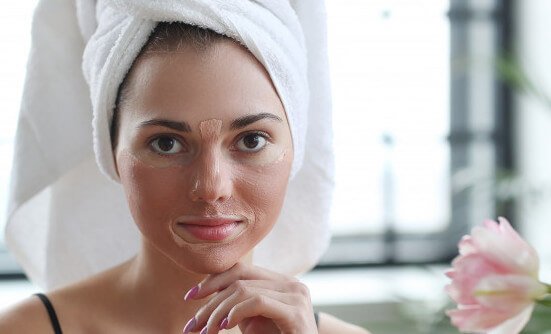 A Kaolin face mask treats acne and clears pores
The absorbency of kaolin clay makes it an excellent ingredient for fighting pimples, removing blackheads, and cleaning and refining pores. Since it has natural soothing properties, it can reduce the redness and avoid typical irritation of uneven skin.
Kaolin for skincare
Kaolin is especially recommended for dry and sensitive skin because it has an exceptionally mild effect. Even mature skin can be cared for sustainably with the white clay. Deposits and dead skin cells are removed from the skin during the application. Also, the Kaolin has a building, regenerating, and antioxidant effect.
Reasons why you should include a weekly kaolin clay mask in your weekly skincare routine:
Kaolin detoxifies and cleanses the skin of impurities.
The deeply cleansing and detoxifying properties of kaolin clay help remove impurities, dirt, germs, and pollutants from the skin and pores' surface, thereby preventing clogging and blemishes. Simultaneously, promoting blood circulation – so the skin looks healthier and fresher after applying a kaolin mask. Peeling; improves blood circulation.
Suitable for sensitive and irritated skin
It soothes irritated skin, redness, and insect bites thanks to its healing properties. Its neutral pH and mild composition make it ideal for sensitive and easily irritable skin and protect it from possible irritation, rashes, and breakouts.
Regulates and absorbs excess oil
Kaolin has absorbent properties that remove excess oil from the skin. The regular application of kaolin masks also helps to balance sebum production.
How is Kaolin used?
You can use Kaolin as a face mask, face cream, body powder, or toothpaste for beauty. You can use it as Body lotions or make compresses and pads with Kaolin. A daily application is not necessary. Two to three treatments per week are sufficient.
If you suffer from sensitive skin, you should limit the mineral clay to one or two times a week. With a Kaoli face mask, it is particularly important to make sure that the mask is not completely dry before removing it.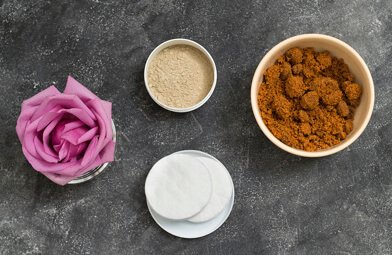 Kaolin is also in powder or make-up as a color pigment because of its ability to bind fats. Kaolin in powder covers the greasy sheen on the forehead and nose.
The cosmetics industry uses another property: kaolin swells and thus ensures a loose consistency of the cream, which is easier to distribute. why you should include a weekly kaolin clay mask in your weekly skincare routine.
See also How Can Charcoal Help In Natural Skincare?
and Annmarie Gianni Natural Organic SkinCare Products Review
Gift yourself the Pure & Proven Set for Radiant Winter Skin. It includes three of the most spa-worthy products, all-natural and all but guaranteed to hydrate, soothe, and rejuvenate your skin and lift your spirit. It's a real beauty boost, and something to take comfort through the holiday season and beyond. Only $19.99 with free shipping*.