How can Charcoal help in natural skincare?

Activated charcoal and Kaolin healing earth, is trendy. If there is a new Trent, we want to try it immediately. Clean skin, loss of weight, and detox, all of these promises sound too good to be true. Admittedly, a jet-black mask on the face looks exciting, and the ingredient should also work miraculously?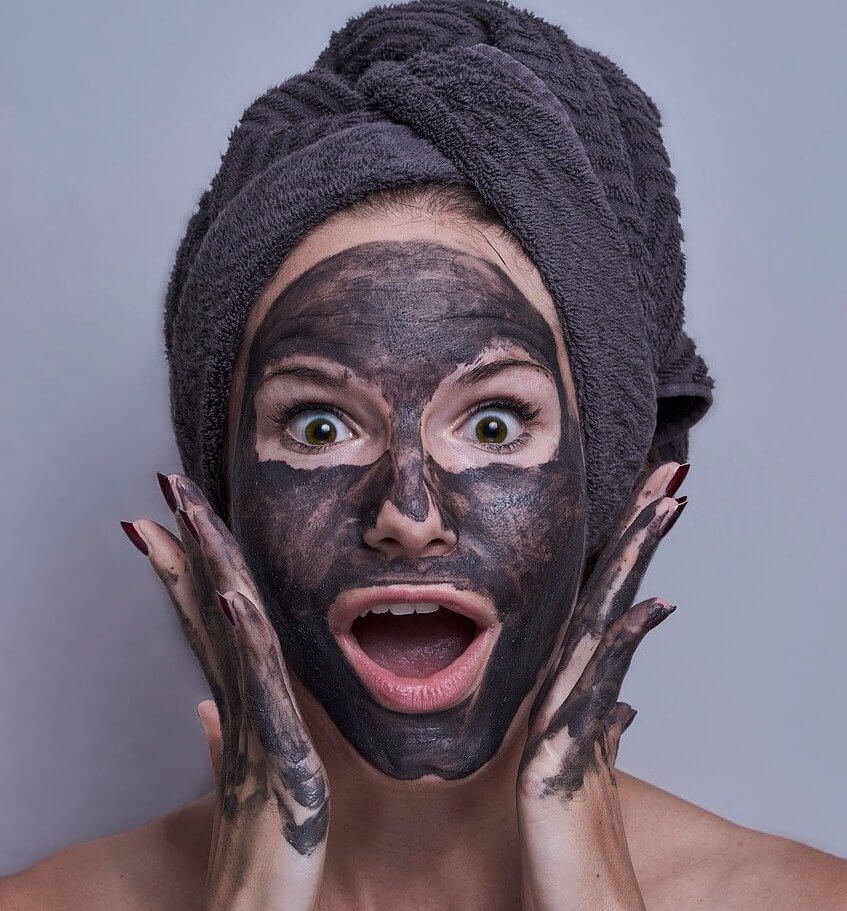 Coal for external use is nothing new. In ancient times, women and men used charcoal to emphasize their eyes, and the Egyptians disinfected their wounds with activated charcoal, among other things. In Japan, people use activated charcoal as a remedy for centuries, and we now see it more and more frequently in the list of ingredients for shower gels, shampoos, face masks, scrubs, and toothpaste.
Why is activated charcoal so popular?
Activated charcoal, we know also as medicinal charcoal, is a porous, fine-grained carbon that can absorb moisture like a sponge. It is obtained from the charring of organic substances such as hardwood, bamboo, olive pits, and coconut shells, which is also known as biochar. The highly porous carbon works together with oxygen, like a natural magnet that attracts and stores all toxins, chemicals, and odors.
Activated charcoal can filter toxins.
Areas of application for activated carbon
Activated charcoal has long been used as an adsorbent to remove undesirable color, taste, and odor substances in refrigerators, bathrooms, shoes, and sports bags—especially where odor-causing bacteria arise due to moisture.
You may know it as the form of charcoal tablets. These were used earlier in medicine for gastrointestinal diseases. The charcoal acts like a magnet, attracting, binding, and eliminating toxins.
Detox with the Black Smoothie
The effect of activated charcoal has been scientifically proven, so it's no wonder that the beauty industry has also discovered its benefits. Hollywood actors swear by detox cures that detoxify the body and help you lose weight. At the same time, when taking activated charcoal, it supports anti-aging processes and counteracts acidification.
Activated charcoal smoothies are incredibly popular because they should also provide a vitamin kick in addition to their cleansing function.
But activated carbon doesn't differentiate between good and harmful substances and also absorbs vitamins. Since it is tasteless, you can mix it with anything. Only the black color takes a bit of getting used to it.
 Face Masks with Charcoal help in natural skincare
Remove blackheads from your face with activated charcoal.
Activated charcoal has proven to be a miracle weapon for beautiful skin in various tests. A face mask made of activated charcoal promises to pull excess sebum and dirt from the pores and leave the face with an even complexion.
Make the charcoal mask yourself.
Not all manufacturers use pure activated carbon for their products. Use medical charcoal for a cleansing black face mask: activated charcoal binds substances and clarifies the complexion. Also, healing clay is another ingredient that enhances the mask's anti-inflammatory effects and speeds the healing of irritated skin. With almond oil or another vegetable oil suitable for your skin, the skin is gently cared for, and the application is more manageable.
See also How To Stay Beautiful In Winter With Natural SkinCare
With activated charcoal against blackheads
If you prefer to make a mask yourself, you can easily create a face mask against blemished skin with activated charcoal in your home kitchen.
The ingredients required are:
4 charcoal tablets, available in pharmacies, drugstores, or online,
3-4 tbsp healing earth, available in drugstores or online, 
2 tbsp organic almond oil, available in health food stores, Natural cosmetics stores, or online, or another vegetable oil suitable for your skin 2 tbsp water 3 tbsp coarse brown sugar, for the peeling effect.
Mix the black mask in a few steps: dissolve the charcoal tablets in a bowl for 20 minutes in two tablespoons of water and stir the black liquid. Alternatively, crush the tablets with a mortar and mix with the water. Add the healing earth to the liquid spoon by spoon and stir in. Add so much healing earth until it forms a crumbly mass.
Stir in the almond oil and sugar. Create a creamy mask.
You can fill the finished face mask into a clean jar and store it in the dark. As long as the almond oil does not smell bad, you can use the activated charcoal mask. Stir in a little sugar again for the next use, as it will dissolve mass after a while. You can apply the face mask once a week.
Mix the ingredients into a uniform mass and then apply.
Correct use of the charcoal mask
Apply the finished activated charcoal mask with your hands in circular movements to the face, avoiding the area around the eyes. As soon as it has dried on the skin, rinse off with lukewarm water. Do not apply any additional cosmetics for several hours – preferably overnight – to protect the opened and, therefore, particularly sensitive pores.
Since the mask degreases the skin, it is best to use moisturizing facial care with aloe vera gel.
The skin only benefits from the activated charcoal mask if you do not use greasy facial care afterward. The freed pores are open after the treatment. It is best not to apply anything to the cleared skin other than moisturizing care.
But you can also Gift yourself the Pure & Proven Set for Radiant Winter Skin. It includes three of the most spa-worthy products, all-natural and all but guaranteed to hydrate, soothe, and rejuvenate your skin and lift your spirit. It's a real beauty boost, and something to take comfort through the holiday season and beyond. Only $19.99 with free shipping*.