Making DIY nourishing shaving Cream
DIY nourishing shaving Cream-organically with shea butter
There are so many great toiletries that you can produce with the simplest ingredients and completely biologically at home . We ventured to a somewhat unusual do-it-yourself project – shaving cream!
Why make for shaving products yourself at all ?
The industrial products include all kinds of strange ingredients.
There are some men that are very sensitive and suffer regularly irritation after shaving .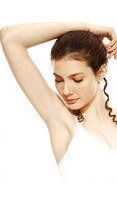 This is not surprising because the skin on the
face is very thin and correspondingly sensitive.
Also for women it is a problem: under the armpits, in the bikini area and elsewhere, the skin is also sensitive and deserve special care.
The recipe for homemade shaving cream is very simple. This shaving cream is made from 100 percent organic products and provides incredibly soft and supple skin.
Especially for people with sensitive skin who suffer regularly shaving irritation, this is a great alternative.
DIY nourishing shaving Cream 
What you need for it:
50 g coconut oil
50 g Shea butter
35 g of olive oil, almond oil or similar
1 EL organic liquid soap
optional 1 teaspoon liquid vitamin E oil for
improved durability
optional a few drops of essential oils, for example,
Tea Tree Oil.
On the internet, you really can get good organic products such as shea butter and coconut oil.
You certainly need in your household a good organic olive oil and all the other ingredients are available and you can be sure organic and GMO-free at Thrive Market . 
Vitamin E oil improves the durability of the fats and prevents them from quickly become rancid.
Essential tea tree oil has antibacterial properties and also improves the skin care properties.
Shea butter is a very special product. It is obtained from the fruit of the African shea tree and is similar to cocoa butter, a basic ingredient in many natural toiletries. It is rich in unsaturated fatty acids and vitamins and has an earthy, cocoa-like odor. It is reminiscent of nuts and butter.
Important: Use shea butter not refined and industrially processed. For our shaving only use the unrefined natural Shea butter with a yellowish color , because only these still has all natural ingredients.
And so you go: first, shea butter and coconut oil in a small pot to be melted at low heat.
When the mixture is liquid, pour it into a bowl,
add olive oil, vitamin E oil, and essential oil and stir everything thoroughly .
Place the container in the refrigerator until the mixture is completely hardened.
The result looks like butter.
Give it into a small bowl.
With a hand mixer with beat it until it has a light and creamy consistency.
That takes about three to four minutes.
At half the time, add the liquid soap, so it is also well distributed.
Finish is the homemade, nourishing shaving cream!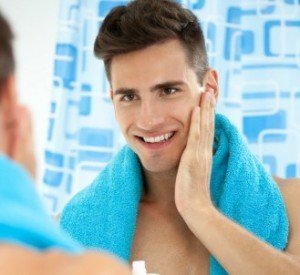 Not only is it an extremely substantial care for your skin, beside this it looks even good enough to eat!
you will love the smell and look of this wonderful cream.
Use this cream as your regular shaving cream.
Although it does not foam on the skin, but is a thin silky film on the skin and can glide the razor well and without irritation.
The ingredients use to melt in the heat, so your best bet is to store the shaving cream in a cool and dark place.
Click here for Men's Grooming 
Genius! Get your fave natural and organic products at wholesale prices, without having to buy in bulk @ThriveMKT thrivemarket.com