Do Home remedies for facial wrinkles work?
Charming smile lines are interesting wrinkles, but they get unfortunately to furrow over time, this is how it is in life. Collagen, Botox, cosmetic surgery, and the relevant magazines are full of wonder drugs. They help – or not. Sure, if we start early enough we can prevent aging and slow it down, but what if the wrinkles are already here?
But what if the wrinkles are already more getting furrows?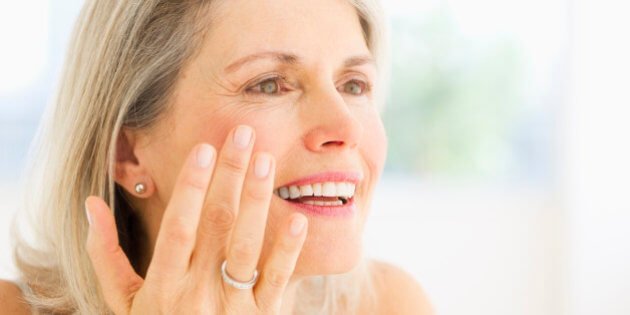 We live in an amazing time and we have the choice.
Home remedies for Anti-aging skin care
Beauty comes from within – so they say. So the fight against facial wrinkles diet plays a big role. A classic home remedy for facial wrinkles is millet soup. Millet yields abundant silica. This expands on the acid protective mantle of the skin and promotes the growth and health of hair and nails. You can boil millet flakes in the soup. The classic millet recipe: 1 cup millet in 5 cups cold water soak, so the millet may swell. Now, this porridge is heated. Mix chopped herbs into soup and season with a pinch of salt. Avoid too rich, too sweet, and spicy food.
And then there are many home remedies for face wrinkles that you can make yourself. How to get, for example, pure and clear skin, if you periodically clean it with warm potato water. Especially good for the eye wrinkles: Rub with a mixture of avocado and sweet almond oil and massage it in. Very important for the beauty of your skin is the Aloe vera plant. Get the juice of the aloe vera plant or use a gel, use it 2 times a day. Aloe vera juice contains vitamins and enzymes that can save stressed skin cells from premature aging and drying out.
Even the kitchen garden can contribute to beauty care and fight facial wrinkles. Try out this old house recipe: Prepare tea, cucumber juice, carrot juice, or tomato juice with a few drops of glycerin. Use a cotton ball, and leave it on for fifteen minutes. Or rub a sour apple and mix it with honey, apply for20 minutes and wash. Poor circulation promotes the formation of facial wrinkles. Computer work leads to circulatory disorders of the skin. The best recipe: Take a short break every hour on the computer. Close your eyes and tap with your fingertips the facial skin. This loosens and relaxes the muscles and reactivates the blood flow.
Of course, there are far more proven home remedies for facial wrinkles.
And eating healthy and doing exercise is always the best thing to do.
Do something for yourself, feel better, look better.
Join the new knock-your-socks-off membership of Bright Line Eating® Click here.
If you need help with losing weight and keeping on track, the Bright Line Eating program is a great program to support. It is based on cutting edge psychology and neuroscience. Susan Peirce Thompson, Ph.D. It is focused on establishing healthier eating habits and is also compatible with a vegan diet.
Total Wellness Cleanse is the simplest and most powerful natural detox strategy. The best time to start is now! Click here for Total Wellness Cleanse
Often it is the small changes in life that make a big difference. Constant fatigue, blemishes, restless sleep, and indigestion are often considered normal. Most health problems have their origin in the gut. The wellness cleanse program is a guide to detoxifying the body and building an intact intestinal flora.