Why is a Flaxseed Face Mask effective?
How do I prepare it? Which skin problems will alleviate this treatment? Read below and get answers.
Why is the Mask so effective?
Flaxseed face masks a treat for beauties who are used to natural cosmetics and treatments at home. The effect of the application of natural remedies is impressive.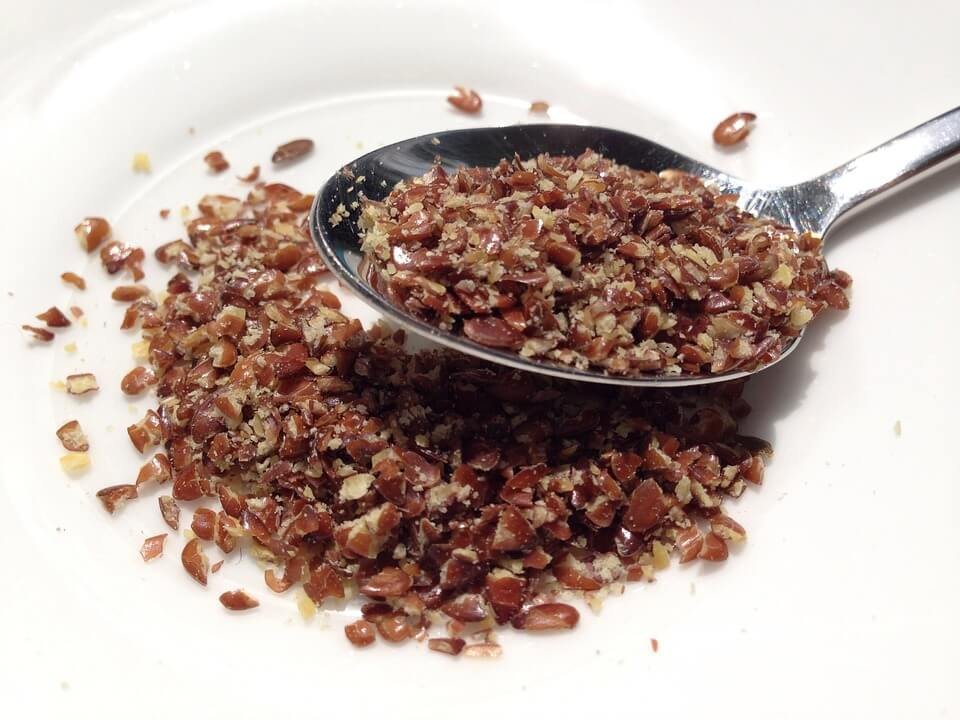 What are the ingredients of Flax that are good for the skin?
Folic acid is responsible for the anti-inflammatory function of the mask. Thanks to this component, itching, burning, and pain are perceived.
Choline – can soothe irritated skin.
Phylloquinone – used to lighten freckles and age spots. Niacin is a substance responsible for rejuvenation. Actively fights wrinkles and flabby tissue.
Thiamine – vitamin B1, another powerful anti-aging component. Dermatologists also prescribe this vitamin for dermatoses, eczema, and psoriasis. They are actively involved in the development of new skin cells.
The mask recipes are not just flax seeds. The composition contains additional substances that help to complete the mask to focus on a particular problem.
A little History
Archaeological excavations and scientists reveal exciting facts about the mask. It turns out that the face mask of flaxseed has a long history of use. Even the queen Nefertiti, whose beauty goes through myths and legends, used flaxseed for the skin.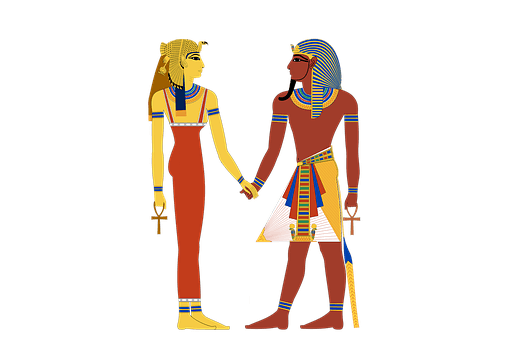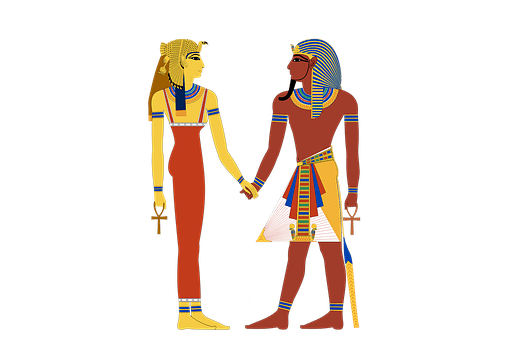 The composition and its strong swelling power make flaxseed an ideal ingredient for many foods. But do you also know their numerous cosmetic and curative properties? You can use them both internally and externally for health, well-being, and beauty.
Hippocrates first discovered the healing properties of the miracle seed. In his works, there are many references to this product and its internal and external use.
What say the Dermatologists?
Dermatologists claim that a flaxseed face mask moisturizes and softens the skin. Omega-3 fatty acids, which are contained in these seeds, slow down the aging process and help manage the inflammatory processes of the epidermis.
Because of its high oil content and anti-inflammatory mucilage, flaxseeds are also ideal for a natural face mask for every skin type. It removes dirt and dead skin cells in a gentle way and at the same time, refines the appearance of the skin.
Reports of women after treatment
The real wonders are ground flax seeds. The reports of women using the flaxseed facial mask are mostly rated positively. Because after several applications, lasting results are visible. And after treatment, the skin softens and feels pleasant. Exceptions are if you have oily skin. Because in this case, a mask of flaxseed contraindicates for the face. The sebaceous gland function increases, and an even more unpleasant shine appears.
Natural Flaxseed Mask A Amazing Anti-Aging Skincare
Flaxseed Mask for Face Lift
Excellent results have a mask for skin that has lost its elasticity. Fifteen applications are enough for the right effect. After the treatment, most women noted a decrease in lines and wrinkles. But it will take time.
Linseed – 1 teaspoon
Boiling water – one-third of a glass.
It is better to do the morning preparation. To do this, pour hot water over the seeds and mix well for 5-10 minutes. Cover the bowl with the solution with a paper napkin and leave until the evening. During this time, Flax will release slime, which you should apply to the face with a cotton pad. Cover layer by layer. There should be no less than five. Also, each layer should be slightly dry before applying the next.
After that, relax up to 30 minutes on your back. You better do not talk or laugh, let the face motionless.
It is necessary to wash the layers with clear, boiled water. After this apply a nourishing cream on the face.
Regeneration and cleaning Mask with Honey
Honey, which is part of the recipe, complements the rejuvenating properties of Flax and promotes the formation of new cells. First cleans the face entirely from dead skin cells and greasy fat.
To prepare the mask, you must grind the flax seeds in a blender or coffee grinder. Add liquid honey (maybe melt in a water bath) —Mix two spoonfuls of flaxseed and two spoons of honey. After mixing, the paste, apply it to the clean face evenly and do not wash for 20 minutes. After washing, wipe the skin with milk or tonic and use a face cream.
Mask for the face
Preparing a face linseed mask is easy and does not require a lot of money. Aloe gel is an excellent addition to the seed. It is necessary to take 30 g; it requires the same amount of flaxseed slime. In the resulting mixture, you must crush the aspirin tablet and add some water — this composition you can use for washing the face.
Make Flax slime as follows. Pour boiling water over the seeds, 40 ml of water per 1 g of grain. Leave for 15-20 minutes. Filter the solution through a cheesecloth.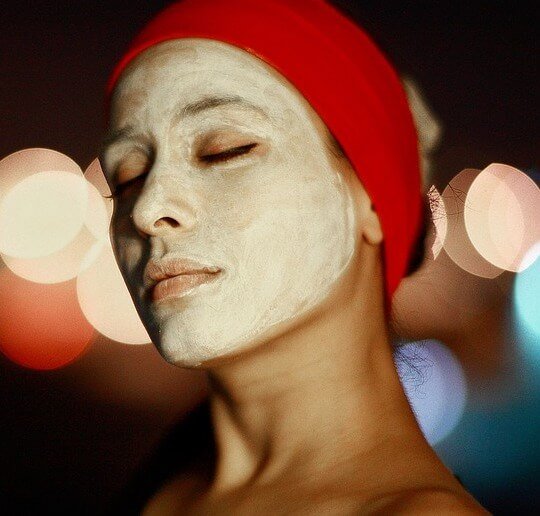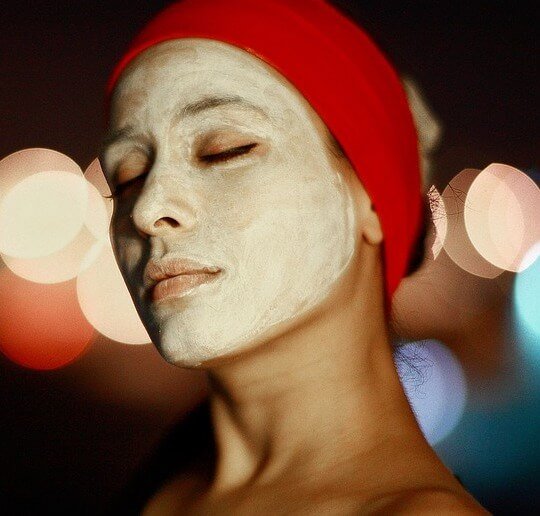 Flaxseed mask for acne
Acne masks aim to improve blood circulation. Responsible for nourishing the skin and saturating it with vitamins that refresh the skin color. Do not apply the mask in the area around the eyes. During the procedure, it is better to lie down and relax the whole body and face.
Flax mask for facial treatment of teenagers and mature people who suffer from acne is very controversial. It should be noted, however, that we should not expect miracles from Flax and an immediate relief from problems. For 100% good results, it is good to supplement the fight against acne with the right diet and special creams.
More recipes of facial mask for acne 
Here is another equally effective. It is necessary to cook the seeds in milk until they are soft. After the mixture cools, apply it to the face, paying particular attention to the inflamed areas.
Flax seeds you buy best at the health food store
Use the solution fresh because the longer the flax mask is stored, the fewer nutrients remain in it.
Boiling water can destroy all vitamins and nutrients.
Who should not use a flaxseed face mask?
Reviews confirm it is not suitable for oily skin. There is also the possibility of allergic reactions to Flax. To avoid risk, you will need to test before using it. Drop the solution on the wrist and wait 30-60 minutes. If there is no redness or itching, everything is fine.
Read How Antioxidants In Anti-Aging Skin Care Help Your Beauty
See also The Beauty of Food Review -What you Need To Know
If you look for natural skincare products click the link below
be wild, be beautiful with WILDCRAFTED, ORGANIC SKINCARE Get your sample kit

Take the 14-Day Challenge click here
If you need help with losing weight and keeping on track, the Bright Line Eating program is a great program to support. It is based on cutting edge psychology and neuroscience. Susan Peirce Thompson, Ph.D. It is focused on establishing healthier eating habits and is also compatible with a vegan diet.