Do you look for natural Acne Remedies? Here is the solution for your skincare against Acne
Acne remedies you can use for Acne vulgaris.  We know it as a common skin problem. Acne appears on the face, neck, chest, or back, and it affects young and even older people. Their typical features are white-filled pimples, lumps, blackheads, and red spots on the skin.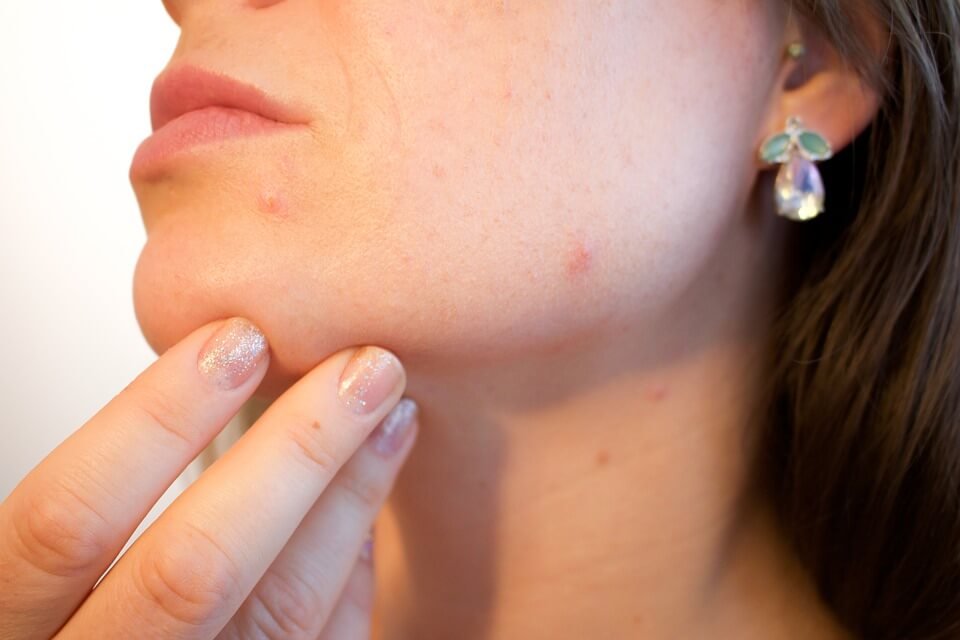 Often the cause of acne is acidification of the body, hormonal changes, certain medications, poor hygiene, and excessive skin irritation. Also, blocked sebaceous glands, excessive oil production, an accumulation of dead skin cells, bacteria, and clogged skin pores contribute to the development of acne.
If we do not treat acne correctly and on time, acne scars and dark spots on the skin may form. We should treat acne primarily causally. We can naturally support this process with the help of various acne remedies.
Aloe vera
With mild to moderate acne. Aloe Vera can help. It contains the compound saponin, which is anti-inflammatory and antibacterial. Saponin helps to kill acne bacteria, prevent infections, and additionally supports the healing of the skin.
For the use of aloe vera: Cut off one aloe vera leaf, take out the containing gel and apply it to the affected area. Repeat this application once a day for one week.
Another option: Mix 1 tablespoon of aloe vera gel with ½ teaspoon of raw honey and turmeric and place on the affected skin. After 15 to 20 minutes, rinse thoroughly with water. Repeat the procedure at least once a day.
Turmeric
Turmeric contains the antioxidant curcumin, which has anti-inflammatory and strong antimicrobial properties that target acne bacteria. Use turmeric regularly, and it will help to reduce acne bacteria.
For the application of turmeric, mix one teaspoon of turmeric powder with enough water or rose water to a paste. Spread the paste on your affected skin and let it dry. After it is dry, rinse it with cold water. Repeat once a day, twice a week, to counteract blemishes.
Coconut oil
Extra virgin coconut oil is perfect for sensitive skin. Coconut oil removes harmful microbes from the skin. It has antioxidant, antibacterial, and antifungal properties. It also provides sufficient moisture. Besides, coconut oil acts as a natural and high-quality anti-aging agent and reduces wrinkles.
After applying coconut oil, you better wash the skin thoroughly before going to bed and pat dry with a soft cloth. Massage the affected areas with a small amount of extra virgin coconut oil. The next morning you can wash it off.
The effect of coconut oil is even better if you consume one tablespoon of coconut oil two times a day. You can swallow the coconut oil or add it to smoothies and salads.
Baking powder
Baking soda or sodium bicarbonate, with its anti-inflammatory and antiseptic properties, works well against skin rashes and acne. At the same time, it helps to balance the skin's pH and cleanse the skin.
Mix 1 teaspoon of baking powder with some water to form a paste. Apply the finished paste to the affected area with a cotton swab, leave for one minute, and then rinse off. Repeat 1 to 2 times a week.
Apple Cider Vinegar
Apple cider vinegar also has antibacterial and antiseptic properties that cleanse the skin pores of bacteria and excess oil. Also, it will help to balance the pH of the skin, and you can use it as a natural tonic.
Mix apple cider vinegar: 1 teaspoon of unpasteurized and naturally cloudy organic apple cider vinegar with three teaspoons of filtered water. With a clean cotton ball, apply the solution to the affected areas. Let it soak for 10 minutes and then rinse with warm water. Repeat once a day for several days.
To aid the cleansing process, add one teaspoon of cider vinegar to a glass of warm water and drink 1 to 2 times a day.
Cucumber
Cucumbers have an astringent effect that helps reduce inflammation, accelerate healing processes, and normalize the skin's pH. Besides, cucumbers have a cooling and soothing effect. It helps to reduce the pain of acne.
Peel one cucumber, cut it into small pieces and puree it with a blender. Sift the pureed cucumber porridge with a fine-mesh sieve and put the finished cucumber water in the fridge for 20 minutes. Dip a cotton ball in the chilled cucumber juice and dab the affected area on the skin, and after 15 to 20 minutes, you can rinse it with cold water. Repeat 2 to 3 times a day for two consecutive days.
For cleaning from the inside, consume fresh cucumbers and fresh cucumber juice daily.
More tips against pimples and acne:
Integrate more vitamin A and zinc-containing foods into your daily routine to reduce the development of new pimples.
Eat more green foods and avoid sugar, alcohol, and coffee.
Drink enough to support the body's healing process and provide the skin with sufficient moisture.

No pimples or blackheads squeezing: By pressing, dirt and bacteria get into the skin faster. It prolongs the healing process and creates additional acne scars.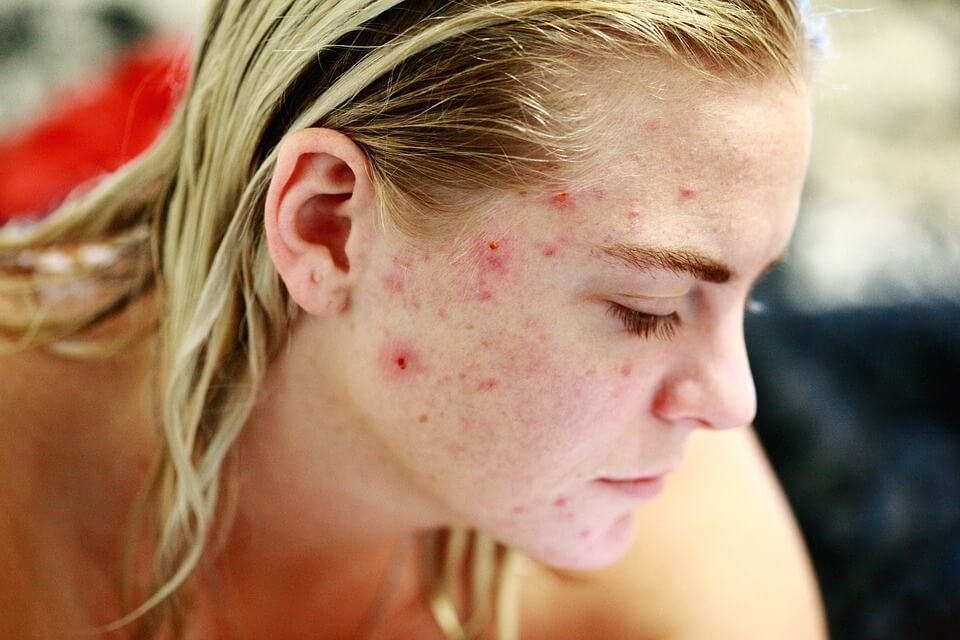 Keep your hands away from the face.
Avoid make-up. Applying make-up prolongs the healing process.
Always remove make-up before going to bed.
Clean the face with oil.

Avoid chemical care products. They often aggravate blemishes and acne.
Many natural acne remedies can speed up the healing process of the skin. With the right acne remedies and treatments, you can reduce the formation of new pimples and blemishes.

Get more beauty tips > The Beauty of Food Review -What you Need To Know
See also> How To Be Naturally Beautiful Eating The Right Nutrition,
and > Are You Acidic? Symptoms That Show And What Can Help