A diet change to more raw food can provide Beautiful skin by eating greens
Can you get more beautiful skin by eating Greens? Prohibitions lurk everywhere! Those who engage in a healthy lifestyle are aware of potentially bad foods for the skin and can cause inflammation and premature aging.
If someone has not dealt with it until now, the question inevitably arises: "But what should I eat?" The answer is by including more vegetables and especially green vegetables.
What is the advantage of green vegetables, and why are they so healthy not only for the skin? Chlorophyll! It is the substance that gives the plants the green color and enables them to photosynthesize. If we consume chlorophyll with food, it has some health benefits.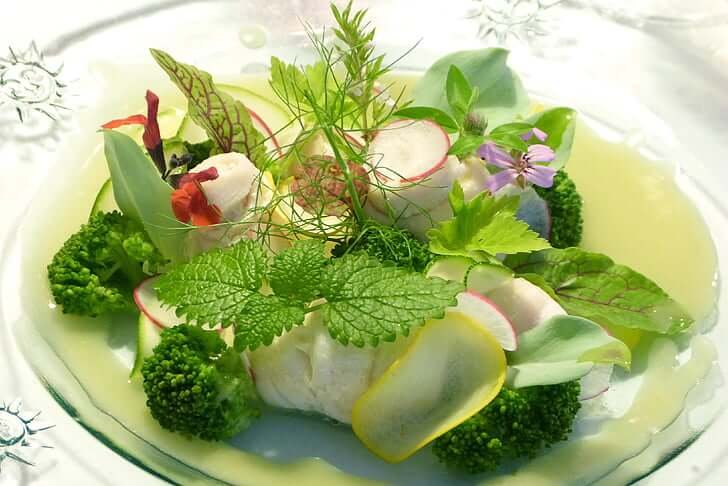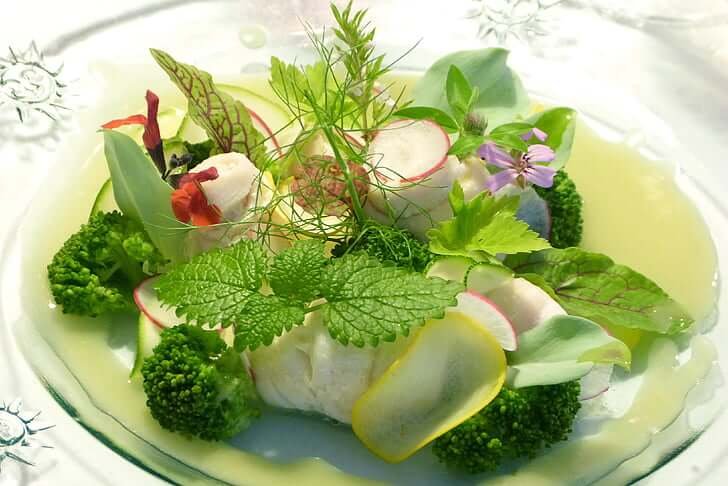 That is what chlorophyll offers us
It supports the formation of the red blood pigment and helps the cells, also of the skin, to more oxygen
It binds chemicals (food, cosmetics, detergents, clothing, etc.) and helps detoxify
It's basic, so it's the right balance for a diet rich in vegetables and grains
Read more about it here> WHY EATING FRESH GREENS IS SO HEALTHY
It is food for the good intestinal bacteria the microbiomes
Where there is chlorophyll is also fiber: these are important for gut health.
The green plants also provide omega-3 fatty acids: these are anti-inflammatory
Green vegetables are also always rich in vitamins, minerals, phytonutrients, and antioxidants, which are essential for healthy and beautiful skin
These vegetables and plants should be on the grocery list:
Spinach
Baby spinach leaves
Chard
Broccoli
Kale
Parsley
Dandelion
Arugula
Nettle
Seaweed
Wheatgrass
So it's worth having the color green on your plate! The extra portion of vegetables will benefit you with your lunch and in the evening with your dinner. Incidentally, green smoothies are also a great way to get more chlorophyll.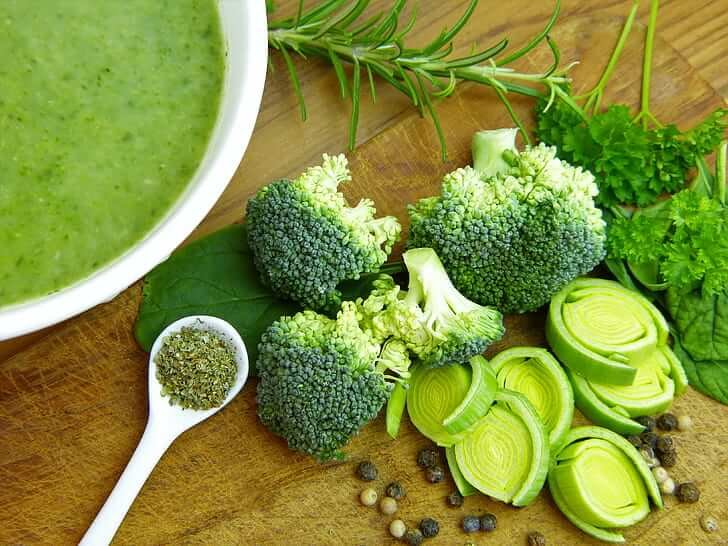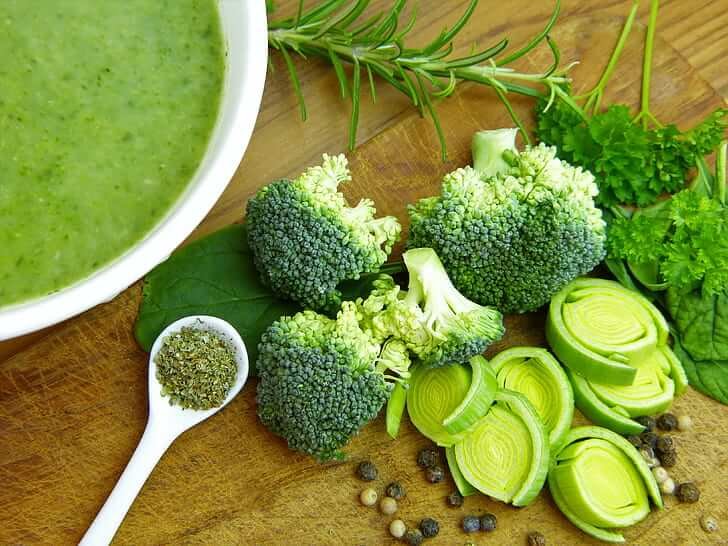 Greens make beautiful!
Antioxidants, a basic body milieu, and foods that boost detoxification are ideal for the skin. And there is a group of foods that combines it all:
The Greens!
In other words, eating green vegetables, herbs, wild plants, and algae has many benefits for our health and especially for our skin.
They are rich in chlorophyll (the color pigment that gives the plants their green color), and the greener the plant, the more chlorophyll it contains.
What does this mean for us?
Chlorophyll helps the body detoxify, so gets rid of all the environmental pollutants from food, cosmetics, clothing, and breathing air. Furthermore, these plants contain many so-called phytonutrients and are rich in vitamins, minerals, and fiber.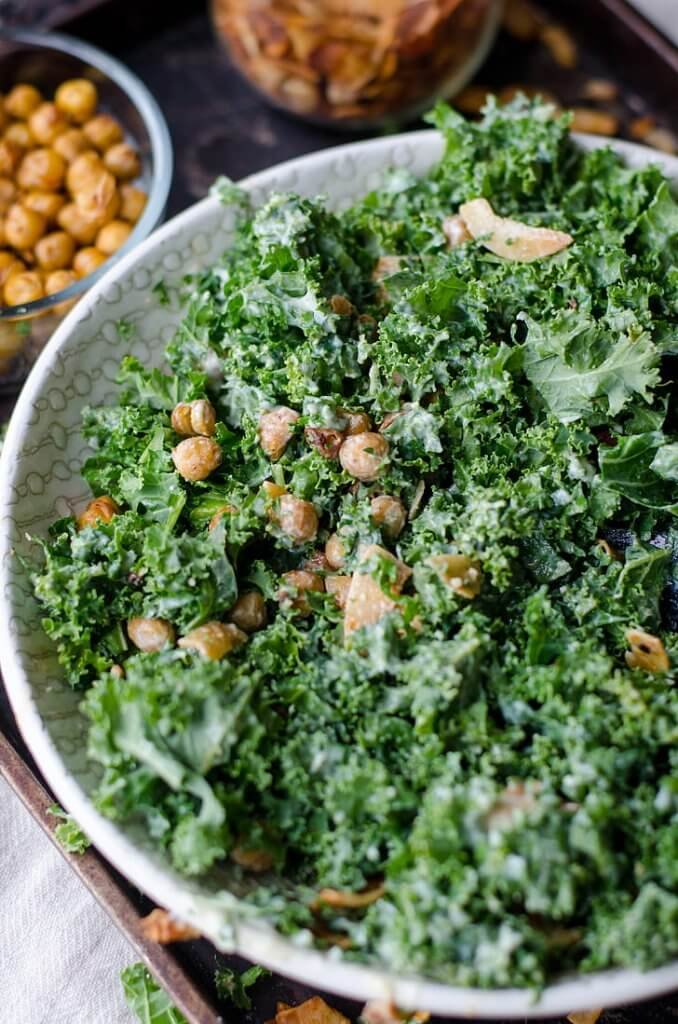 Here are the advantages at a glance:
Green makes basic. Our civilized diet tends more toward acid-producing foods such as meat, carbohydrates and dairy products, which favors a range of so-called civilization diseases.
Green means rich in minerals and vitamins. They supply us with a lot of calcium, magnesium, potassium and vitamins C, K, E, and B.
Green means a variety of phytonutrients that protect the body from free radicals, support the immune system, stimulate enzyme activity, and are both anti-bacterial and anti-viral.
Dark leaf green also contains Omega 3 fatty acids that are effective against inflammation in the body.
Green means antioxidants. It implies protection against free radicals, which arise in all metabolic processes and cause the body to age and damage the cell DNA.
Well, if that's not a convincing argument! Something will surely be there for your taste: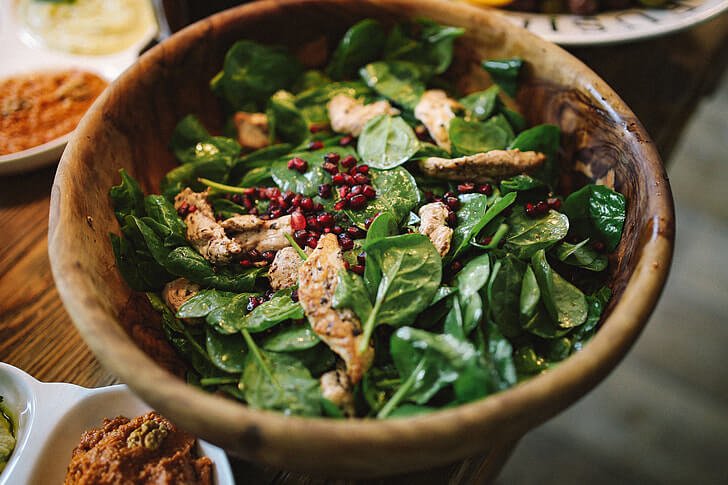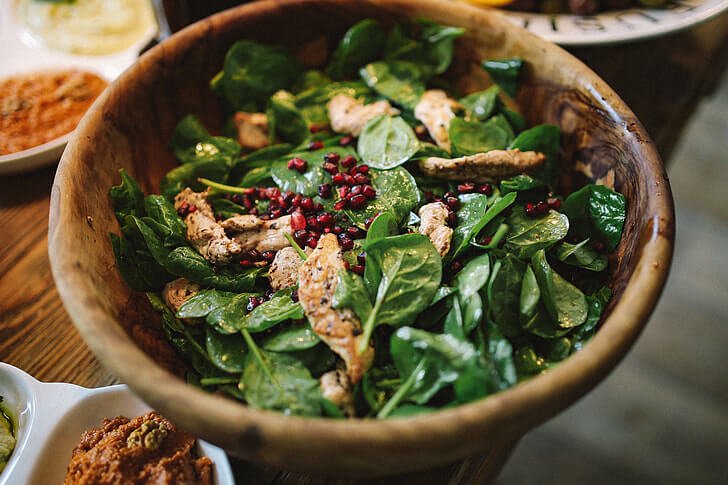 Spinach, also baby spinach, Chard, Broccoli, Cabbage, Herbs, Parsley, Dandelion, Arugula

These are the most common varieties; of course, there is much more! Maybe you should visit the farmers market and get inspired.
Read also 5 Superfoods You Need To Eat That Make You Beautiful.
Get more info and recipes here > WHY YOU NEED THESE AMAZING GREENS IN YOUR ALKALINE DIET
If you are looking for natural skin care products click the link below

Read our review> Annmarie Gianni Natural Organic SkinCare Products Review
Click here to try a sample of this award-winning, natural skincare line.
Join the new knock-your-socks-off membership of Bright Line Eating® Click here.
If you need help with losing weight and keeping on track, the Bright Line Eating program is a great program to support. It is based on cutting-edge psychology and neuroscience. Susan Peirce Thompson, Ph.D. It is focused on establishing healthier eating habits and is also compatible with a vegan diet.
p>