Use these Natural Organic  Skin Care Tips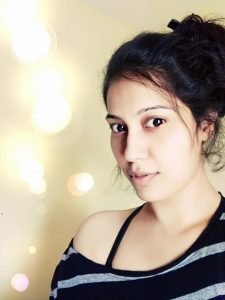 There is a growing tendency to use natural organic skin care and beauty products. Have you stopped to think why people are opting for them? People today are more aware of the chemicals and toxins that are present in most everyday products.
People are looking for more products composed of pure and natural extracts, free of toxicity. The choice of organic products is simple and here we have listed 5 reasons why you should use them and why they are good for the skin. Wit natural organic skin care you look beautiful even without make-up.
Always look for organic products
We know that the market is flooded with a wide variety of beauty and skin care products. However, one of the things that you need to keep in mind when choosing these products is to always look for an accreditation or seal that guarantees that the product is organic to make sure it is authentic and natural. Click here for an example
Read here  >Why Natural Skin Care Products Without Chemicals?
Keep your beauty routine simple
Understand that all the needs of your skin are usually reduced to a little cleaning, moisturizing and toning. Take the commitment to stick to the basics and follow a skin care routine that is simple and effective. Be sure to buy a soft and natural cleansing lotion whose pH is balanced and clean the skin without harming the natural oiliness of it.
Avoid scented products
Did you know that products that contain strong fragrances can include in their chemical formula phthalates, which are a chemical used to add artificial aroma? This chemical is capable of triggering an allergic reaction that can damage the kidneys, the reproductive system, and the lungs. Is it worth taking that risk for a pleasant aroma? Better use organic moisturizers, and try to avoid those that are perfumed and that can cause damage to you and your skin.
 Skin Care Is Health Care – Beauty With Food
Do not use petroleum products
Oil is a product that tends to clog the pores of the skin, which decreases the ability of the skin to release toxins and waste. Opt for a night cream or organic lip balms that are pure and that also help keep the skin smooth and smooth.
Eat healthy to achieve healthy skin
The basis for healthy skin is also about the food we eat. You only need to follow a nutritious diet, drink plenty of water. Also, exercise on a regular basis to look your best at all times.
It is a known fact that every woman aspires to have a perfect and radiant skin. But remember that synthetic creams, whether moisturizers or cleaning products will not provide anything and, instead, probably will steal your natural shine over time. Read here about > The Foods You Can Eat To Get A Healthy Beautiful Skin
Natural Skin Care – Healthy Eating For Beautiful Skin  and  Beauty Tips With Millet For A Healthy And Beautiful You 
Look Wonderful Enjoying Beauty Food For Skin And Hair
Click here for >Annmarie Gianni Natural Organic SkinCare Products Review